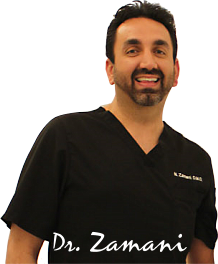 Dental Crowns
Porcelain Crowns
A typical first visit at Dent-ALL By Dr. Z will consist of a complete set of X-Rays, a comprehensive exam, and study models if necessary. It is important to Dr. Zamani that his patients are treated with the best dental care possible, and in order to do so, we must have a clear understanding of a patient's overall dental health. During a patient's comprehensive exam, Dr. Zamani not only checks the health of the teeth, he also checks the health of the gums as well. It is important to Dr. Zamani and his staff that the patients are aware of the importance of an overall healthy mouth. Therefore, we normally recommend a minimal general cleaning of the teeth and gums at least every six months for people with healthy gum support.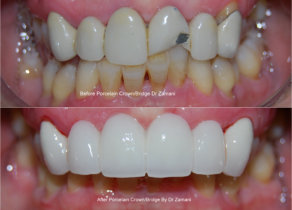 Crowns are an alternative way to achieve a desired smile or to strengthen otherwise compromised teeth. Patients who are candidates for crowns generally have a large amount of decay, large fillings, or fractures lines due to stresses on these teeth. Teeth, which are compromised in this way, are weak and susceptible to fractures or breaking. To avoid these from occurring, crowns are placed on a tooth. A crown covers the entire tooth, therefore supports the tooth and also helps in preventing from fractures. Crowns are made by removing all the old restoration, any caries and fractures from the teeth, and shaping approximately 2 mm of the perimeter of the teeth. An impression is made from the tooth/teeth, which is sent to a laboratory where they use highly standardized techniques to fabricate the tooth crown. Crowns are generally made with a metal substructure for strength with porcelain over coating for its cosmetics. All gold or all porcelain crowns are also available. During the time the crowns are made, the patient wears a temporary crown used to protect the teeth, which is generally very comfortable. In many cases, the patients can go to the lab to have a customized shade chosen for the crown. This allows the patient to have an active roll in the shade and shape of the permanent restoration and convey any cosmetic concerns to the laboratory prior to having the crown completed.
For patients who have missing teeth, a Dental Bridge may be a treatment of choice. A Tooth Bridge is a fixed restoration placed in place of missing teeth, and is not removable. The technique used in making the Bridge is very similar to the one used for making a crown, with the exception that with a bridge the teeth in front and back of the missing tooth are prepared.
The laboratory fabricates the teeth using hi quality techniques and products, and the restoration is cemented in place.
It is important for patients to realize that with bridges, crowns, veneers, or any other dental restoration, it is still possible to develop decay on these teeth. To prevent any serious problems, patients must make sure to keep optimal oral hygiene standards and regular check ups are necessary.
Your smile is the first thing that most people notice about you, it can have a dramatic effect on how old people think you are! Because of this Dr. Zamani has spent the last 20 years refining the natural beauty that he is able to achieve using his unique approach.
My Favorite Dental/Doctor's office in LA! Everyone is so sweet and knowledgeable. They honestly care and take the time to build a relationship with their patients. Treated like family every time I walk in (which is often). Always going above and beyond. Shout out to the entire staff.
… You know who you are lol
Ivan B. - Los Angeles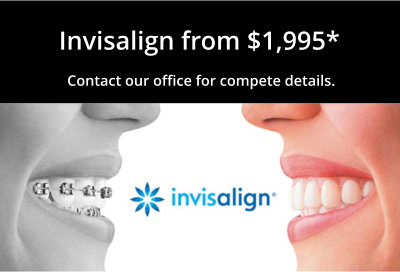 Contact us to schedule a complimentary consultation to see how Dr. Zamani can transform your smile with youth-restoring techniques that will change your life. We have two locations to serve you – Sherman Oaks and Irvine, CA.